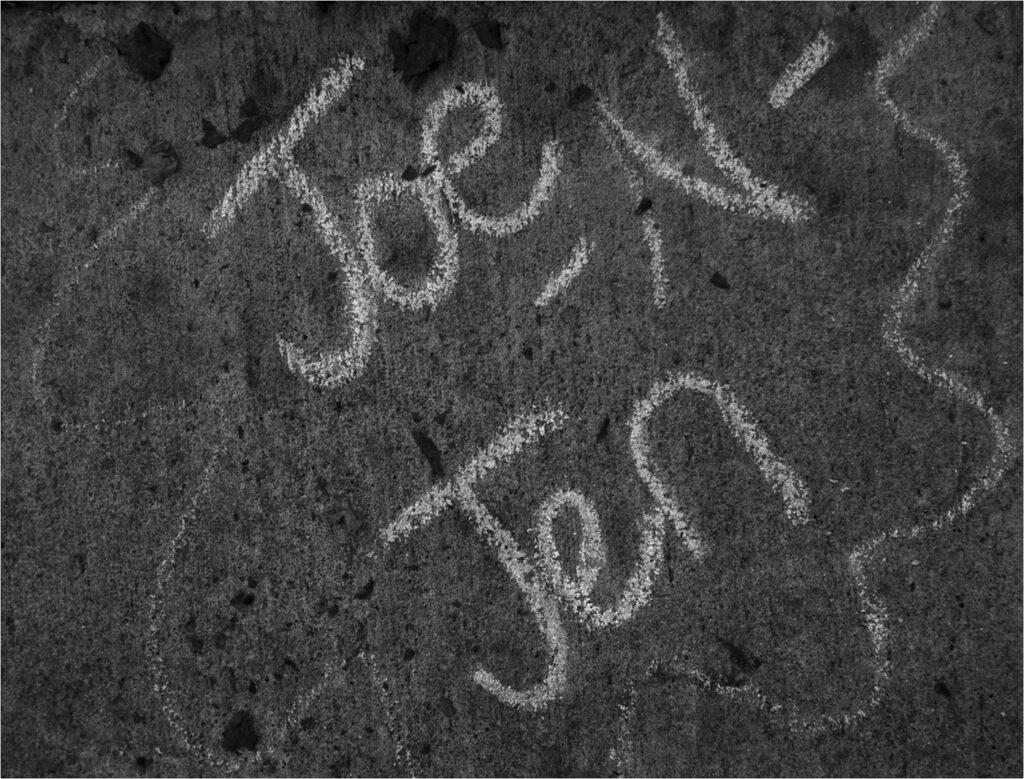 As Joe Calzada met with his father in the dads tow truck parked in front of Covenant House on the sons 21st birthday, Joes wife, Jennifer wrote this on the sidewalk with an acorn.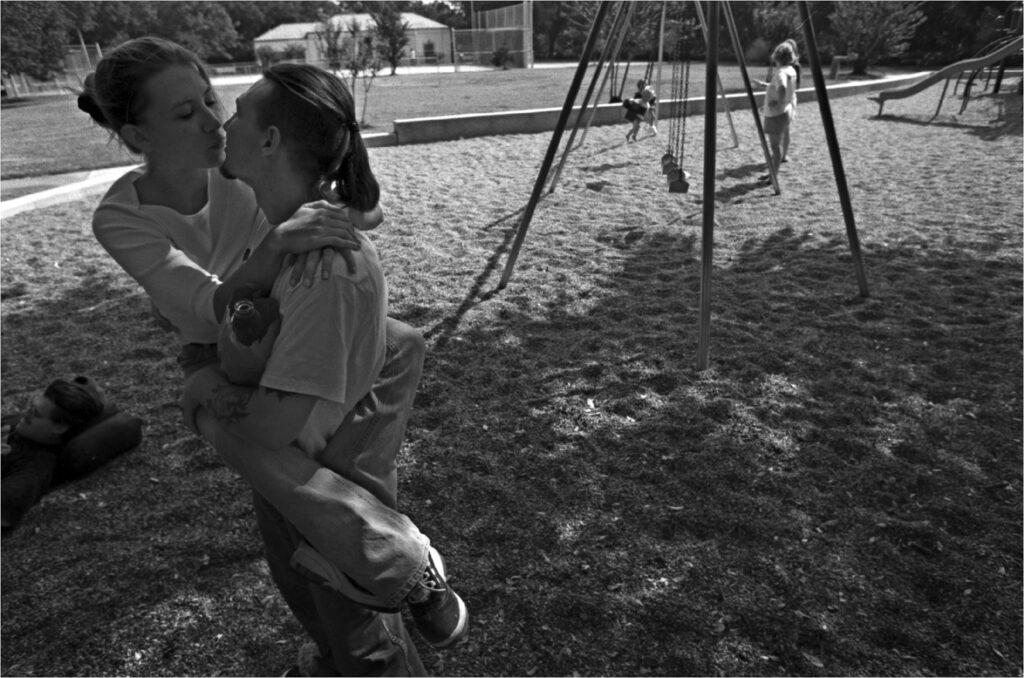 With mothers and their children in the background at this park in Houston Joe Calzada kisses his wife Jennifer near Montrose and West Gray tuesday Sept. 21, 1999. Unusual for street people, Joe and Jennifer got married. They were still practically newlyweds when this photo was taken in a Montrose park.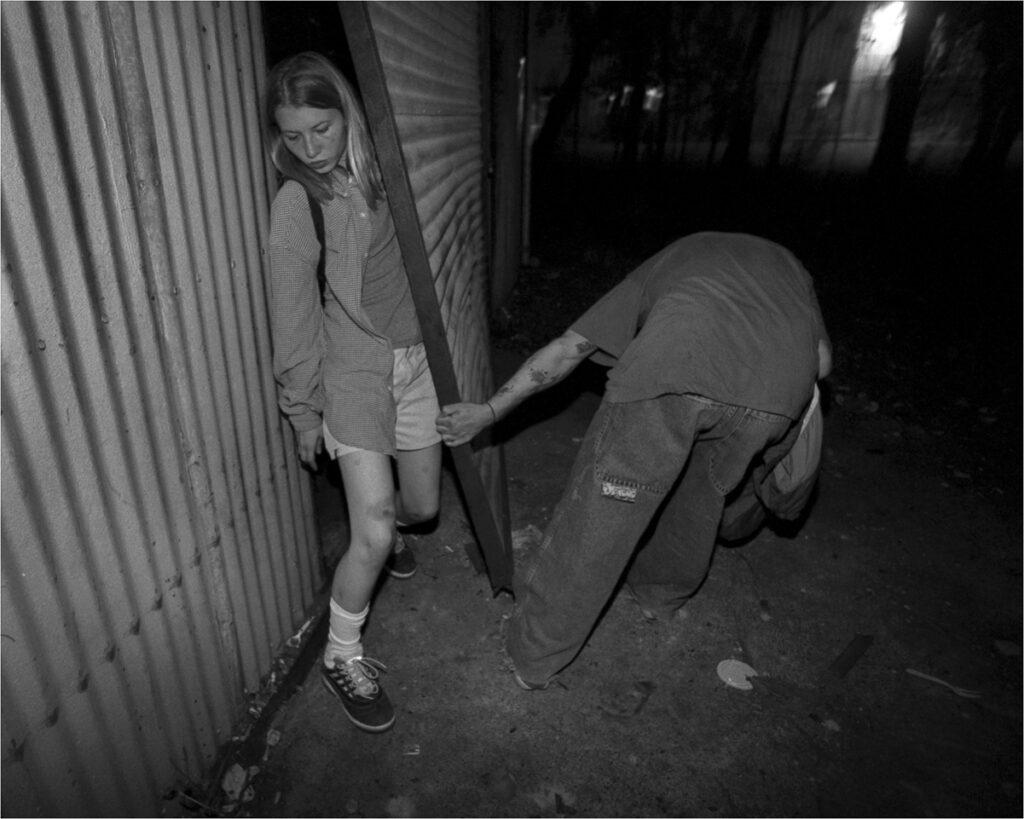 Breaking out of the unelectrified flophouse.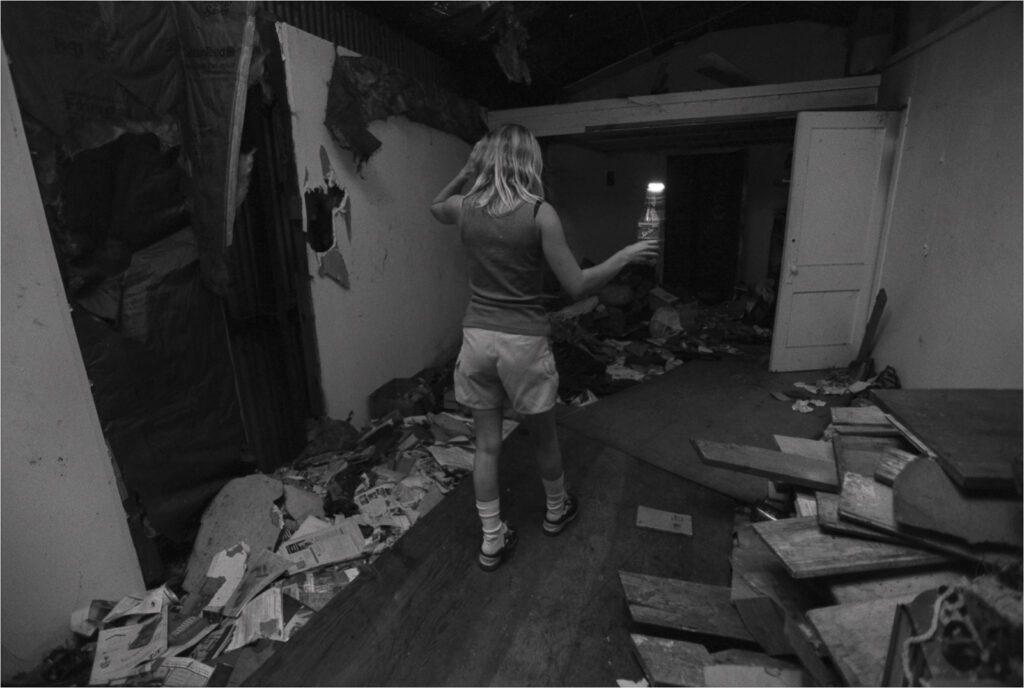 Calzada in an unelectrified flophouse.